Welcome to part 4 of this series. In this post I will cover the single best way to maximise your profits.
This is the one thing can differentiate success from failure. It's not complicated or even clever it's just simple common sense.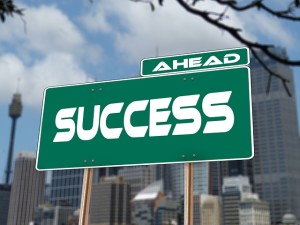 In fact I covered the basics and the reasons you need to do this in part 1.
What many people do is create a product or promote an affiliate product. They then send some traffic to it. That may be from the search engines (i.e. a blog you have ranked on page one of Google) or you may have other affiliates send you traffic or you could have bought solo ads or banner ads etc.
Whatever way you send traffic in the above scenario they will either buy or not buy the product you are promoting.
This means you have a one-off shot at making some money. In practice this is unlikely to be a successful long term strategy.
As Internet Marketing is now very popular and has a lot of very professional marketers making a lot of money it is likely that you will simply be "out-marketed".
They key reason is that these pro marketers will make lot more money than you from their traffic.
What they do is add additional up-sells to the original project (you will have seen this when buying something). But more importantly they have their own back-end of products that they will send the same traffic to over a period of time.
They can do this by capturing the emails of visitors and sending offers out to those emails.
In practice that means you may make (for example) $37 from a sale but a pro may make $100 (or more) from multiple sales.
The reason why they can then out-market you is that they can spend more money on traffic. (i.e. outsource SEO or pay more PPC etc.)
So you need to do the same. You need to capture emails using an autoresponder like Aweber or Getresponse and then email promotions to additional products . In a perfect world these will be your own products so you can get 100% of the money but you can successfully use or re-purpose PLR products or even promote high prices affiliate offers.
Huge Tip: When promoting affiliate products you should always capture the emails first before sending to the offer. Never just send traffic direct to affiliate offers.
Of course all this needs to be automated. You don't want to be manually sending emails all the time. This is easily achieved with any of the main autoresponder services. They all work in a similar manner but with a few differences. However the basic practice is to write your promotional emails and add them to a time based autoresponder sequence.
This means that as each new subscriber is added to your list then they will be sent a series of emails promoting your various products. These are sent over a period of time. For instance after 2, 5, 7 and 10 days etc.
You can add as many products as you like to the "back-end" sequence. Sales from each product will increase your overall profits from the same traffic.
Now with a back-end sequence increasing your profits you will be much better placed to compete with the pro marketers and better placed to drive even more traffic to your offers.
OK, so now you have the process that will take your subscribers and turn them into a money generating machine.
The only question left is how do you get your traffic into your email list. Of course the mechanics are fairly simple you just use the autoresponder service to add people to your list.
BUT.. What makes them want to join your list? What ensures lots of people join your list? What ensures you convert the maximum amount of traffic into subscribers?
That, as the saying goes, is a story for another day. So keep an eye on your inbox or come back to my blog regularly to find out more.
Until December 31st TM Business Engine is 50% off. See more at …